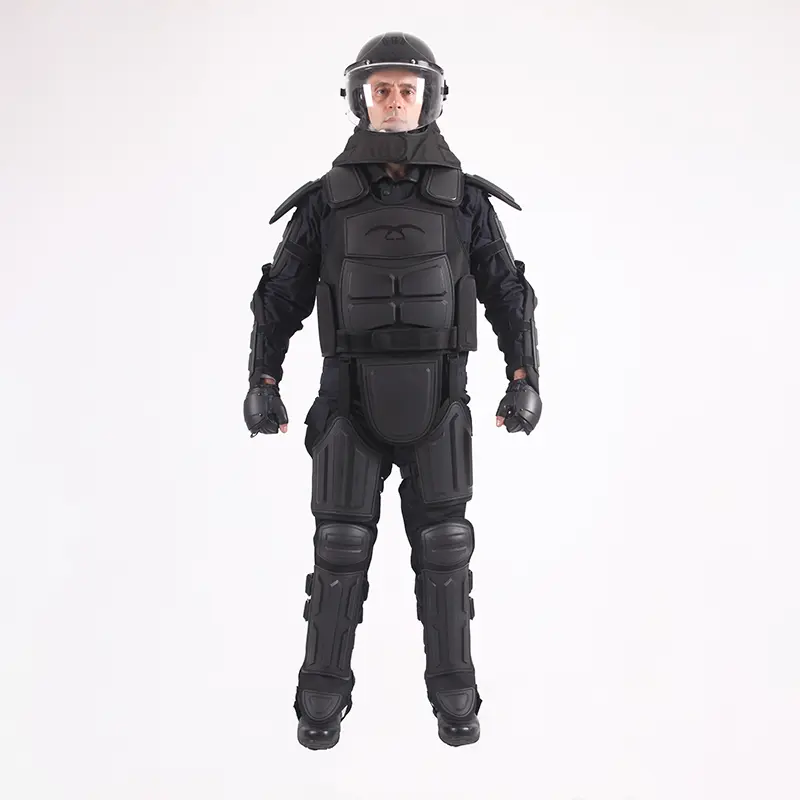 As the world becomes increasingly unpredictable, the need for personal protection has never been greater. In high-risk situations where crowd control is crucial, having the right gear can mean the difference between keeping the peace and causing chaos. This is where lightweight riot clothing comes into play.
Lightweight riot clothing is designed to ensure the safety and protection of law enforcement officers, security personnel and others facing potentially riotous situations. This set is made from the highest quality materials, including 600D polyester cloth, EVA and nylon shell, providing unparalleled durability and protection.
The main features of the lightweight anti-riot suit are what really set it apart. It's flame-retardant and UV-resistant, keeping the wearer safe even in the most intense situations. More than 1.08 square meters of protection area ensures comprehensive coverage and optimal defense against potential threats. In addition, the size of the suit can be easily adjusted using the convenient Velcro strap, making it suitable for people between 165 and 190cm tall.
One of the standout features of lightweight anti-riot clothing is its incredible lightness. Weighing only 4.31 kg, the suit provides maximum mobility and agility while maintaining an excellent level of protection. To make transportation even more convenient, it also comes with a specially designed carrying bag, bringing the total weight to 5.24 kg. This means officers can easily carry and store their protective clothing without compromising its effectiveness, making it ideal for long-term use.
Comprehensive packaging of lightweight anti-riot clothing ensures safe and efficient delivery. The size is 55*48*55cm, and one carton can hold two sets, simplifying logistics and reducing costs.
Investing in lightweight riot clothing means investing in ultimate protection for those working in high-risk environments. Its unparalleled durability, lightweight design, adjustable size and comprehensive protective areas make it a must-have for any professional looking for optimal safety and performance.
In summary, the ability of lightweight anti-riot clothing to provide maximum mobility while providing superior protection is unparalleled. Thanks to its flame-retardant and UV-resistant properties, the suit keeps the wearer safe in any situation. The ability to adjust the size using the Velcro strap ensures a secure and comfortable fit for people of varying heights. Additionally, its lightness and convenient carrying bag make it ideal for long-term use. By choosing lightweight anti-riot clothing, you are investing in the future of personal protection and ensuring the safety of those protecting and serving you.
---
Post time: Nov-07-2023